How to get to Le Prarion
Le Prarion is situated on a plateau between the valleys of Chamonix-les-Houchesand Saint-Gervais Mont-Blanc with an exceptional 360° panoramic view, right across the Mont-Blanc mountain range. You can therefore pass through either valley, depending on the season and your mode of transport.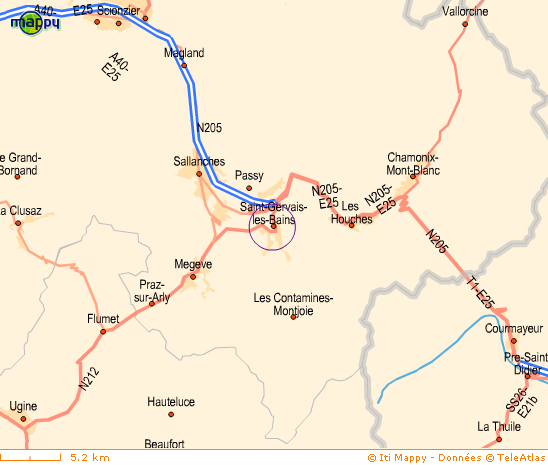 By car
Motorway A71 up to Fayet.

Via Les Houches:

Direction Chamonix / Les Houches, then, once you get to Les Houches, take Le Prarion cable car (be careful not to take the Bellevue cable car, which will take you to… Bellevue, and not Le Prarion!). !). There is a large parking area near the cable car. The cable car brings you within 200m of the hotel.

Should you require assistance with your baggage, please tell us by phone before you arrive.

Note, this charming route can only be taken in Summer!


By train
Via Les Houches :

Get off at Viaduc Sainte-Marie,then follow the path that takes you directly to Le Prarion cable car ("Les Houches" train station is on the other end of the town, and there is no shuttle).
The cable car brings you within 200m of the hotel.

Note:

- Rent your skis or snowshoes before coming up - none are available at the top.
- The cable car operates from 9 a.m. to 4 p.m. Cable car and TMB (Mont-Blanc tramway) operating hours vary according to the season. Please find out beforehand.
Via Le Fayet ou Saint-Gervais :

Take the tramway du Mont-Blanc (TMB) up to Col de Voza tickets sold on the spot). From here, take a 3/4-hour walk (in Summer) up, or put on your skis and take the ski-lift. Please ask the hotel to transport your baggage, and take note of the closing times for the ski-lifts.
By plain
Genève-Cointrain (50 min away by car) or Lyon-Satolasairports. From here, take a taxi, hired car, bus or train.